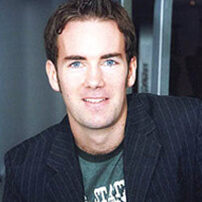 (Fists and words leave bruises)
Robert Higgs is the author of 'What Have I Ever Done To You?' the outstanding self-help guide for bullied children, teachers and parents.
Robert now provides Anti-Bullying Workshops and Drama Presentations to schools, LEA's and colleges throughout the UK. He has written three plays on bullying. BANGED OUT and THE BOY IN THE PHOTOGRAPH premiered at Leicester Haymarket Theatre for Anti-Bullying Week in Leicestershire schools. A third play CLASS OF 2005 has been performed to great success in Lincolnshire Primary schools.
Robert's seminar is aimed at groups of up to 20 pupils per session. Just select the pupils you think would benefit most from attending. The seminar recreates bullying situations through role play in a safe, controlled environment and teaches pupils skills that are effective against bullies.
Each role play is designed to teach pupils to respond to name-calling in an assertive way. The seminar promotes confident body language, eye contact and powerful use of the voice as a self-protection aid. Word games develop quick thinking to help overcome the tendency to freeze in bullying situations.
Participants leave with a deeper understanding of the techniques bullies employ and their motivation for targeting someone. Understanding the bully allows pupils to better understand themselves and employ strategies to resolve the problem.