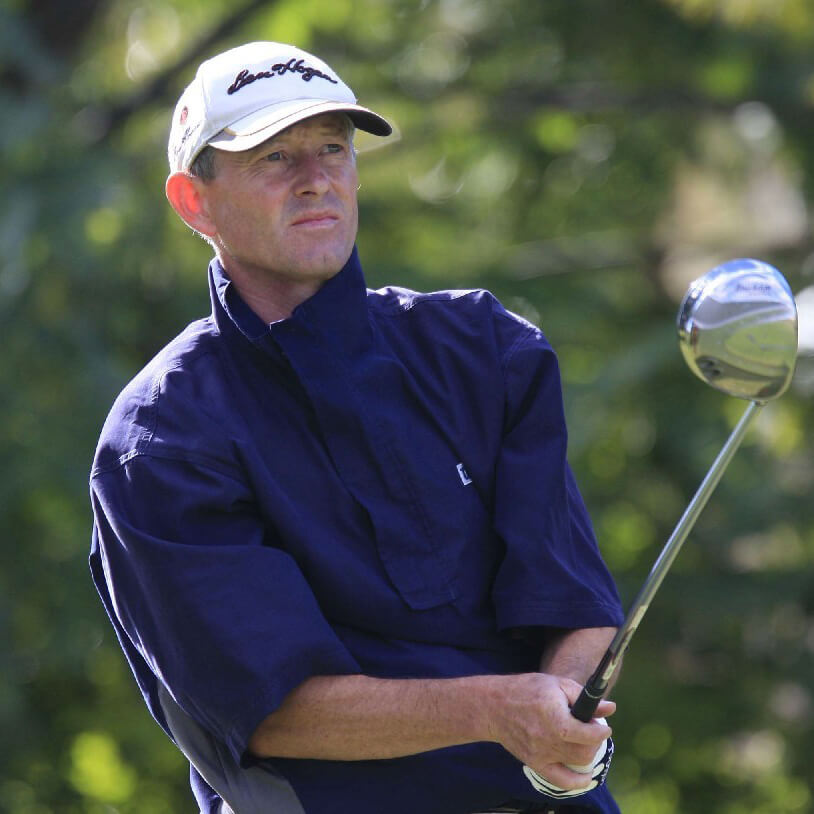 (Using life lessons learned through sport to survive)
John Hoskison was a highly respected and successful tournament professional golfer when he took a risk and it ended in disaster. After maintaining a discipline for twenty years he accepted a drink after a golf match and on the short car journey home, he hit and killed a cyclist. The talk John Hoskison delivers revolves around the devastating consequences of making the wrong choice and taking an unnecessary risk.
Destined for a prison sentence John, educated at public school (St John's Leatherhead), started writing a book detailing his journey through the prison system from the moment the victim's widow asked for leniency to be shown at his trial, until his release back into society nearly three years later.
John's talk was not easy to listen to but it was meaningful, emotional and very powerful – I recommend him as one of the most valuable speakers that we have welcomed to our school. Kate Dodd – Head of Sixth Form – Badminton School
The book was acknowledged by Sir David Ramsbotham (then HM Chief Inspector of Prisons), as the most accurate portrayal of the bullying and chronic drug taking that goes on within the prison service. He recommended it as mandatory reading for anyone concerned with the rehabilitation of criminals.
John's ability to survive was not only due to the forgiveness shown to him by the victim's widow, but also through the lessons he had learned about life from playing competitive sport; the importance of preparation, hard work and determination.
When John eventually emerged back into society he was welcomed back by the PGA and is now, twelve years later, a member of the PGA European Seniors Tour where he regularly competes with some of the worlds top professionals. He is also the top Sports Feature Writer for the International magazine Suite101.
Anyone listening to John's talk is left with a deep impression of the dangers of taking a risk, whether it is drug taking, alcohol abuse or simply speeding in a car. It is also a positive confirmation of how the human spirit can adapt to extreme circumstances and how the power of forgiveness is more rewarding than recrimination.