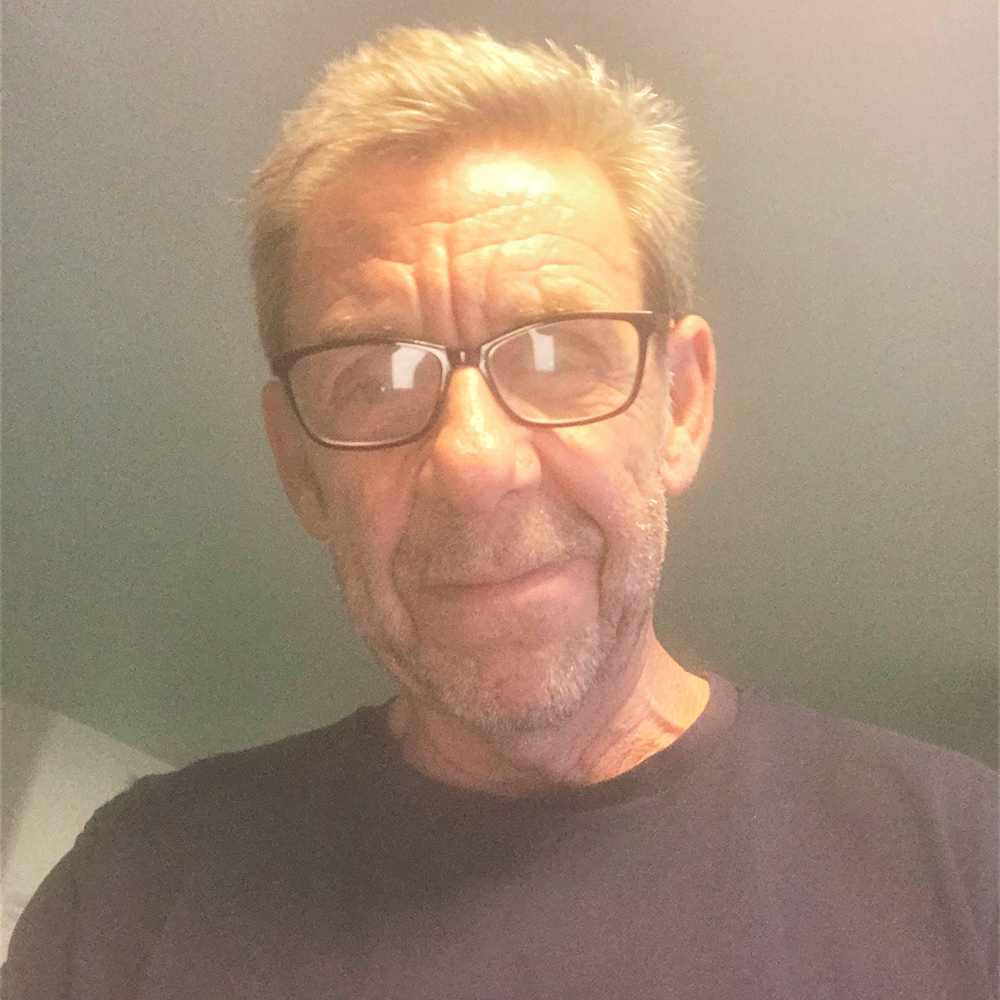 Back from the Brink of Drink
(The Magnificence of Ordinariness)
Jim Smith grew up in South London in the 1950s; he was adopted and an only child and never felt comfortable in his own skin. Until the age of 15, his only escape was music. Then he took his first drink and later was prescribed tranquilizers and barbiturates; with these new found "friends" he finally felt complete.
He met a professional guitarist who, at the time was accompanying Marianne Faithful. He became his mentor and tried to help Jim progress in the music business. He arranged auditions with well-known artists; however Jim's addiction was anything but creative and was starting to impact on his life.
He spent several months busking in Paris and had many adventures.Upon returning to England, his life deteriorated further; he became unemployable, was placed on probation, and eventually ended up in prison.
Jim attended his first meeting of Alcoholics Anonymous in 1969, he was 21 years old. He was hospitalised in a psychiatric hospital off and on over a six year period. At the end, he seemed to have lost the will to live. After a spell in intensive care Jim had what he describes as a 'profound spiritual experience'; he spent 15 months in a halfway house rebuilding his life.
Jim was invited to sing at a friend's rehab programme and found himself telling stories, as well as playing songs. Music presented itself as a guiding light, a dynamic force that gave purpose and meaning to people whose former lives were tragic and self-destructive. Since that evening, he has continued to use stories and music as a way to reach people. Jim is also an accomplished voice over artist and has his own radio show entitled 'Recovery Today' on UK/Health radio.
In 1995 Jim qualified as a social worker and has worked in the addiction/recovery field for over 25 years now. He was awarded a Churchill Fellowship in 2011 taking him to the USA to look at different programmes for the rehabilitation of addicts.  A father of 3 daughters and grandfather to 5; he has also recently reconnected with his birth family thanks to a DNA testing service.