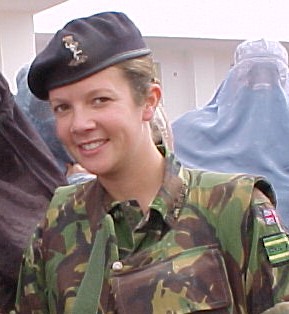 (How to work in a war zone)
Pupils are given a wide variety of careers advice during their time in schools – this is not your average career talk!
So how do you get a job in a conflict zone? The qualities and employability skills required by soldiers are remarkably similar to those of humanitarian aid workers, diplomats and mercenaries.
Annabel Taylor-Ross uses examples from her personal experience as a former Army Officer, a humanitarian aid worker for the United Nations, UK government and aid agencies, and most recently as a teacher and careers adviser, to explain the best ways to get a job in conflict and disaster zones.
Annabel tailors each presentation with her experience from Northern Ireland, Germany, the Balkans, Afghanistan, Myanmar, East Timor and Sri Lanka to target the school's individual objectives to explain and bring to life:
The personal qualities and skills required to work in high stress environments.
The importance of leadership and teamwork and how to achieve both.
The Rules of War (International Law of Armed Conflict, the Geneva Conventions and Humanitarian Principles)
The conflict cycle (from preventative diplomacy, through crisis management, warfare, peace-making, peacekeeping and post-conflict reconstruction)
The stakeholders (Rebels or Freedom Fighters, armies, politicians, medics, aid workers, businesses, journalists, civil society and refugees)
The international organisations that work in war (eg UN, Red Cross, charities, and Embassies)
The collateral damage and fallout of war, and the benefits and advantages from working in war zones.
By understanding the roles of different people and organisations the mystery and fear of war can be dissipated, the horror of the headlines queried, and the reality and importance of always striving for peace and understanding.
This important and engaging talk will no doubt prove enlightening for pupils and food for thought in the current world climate.