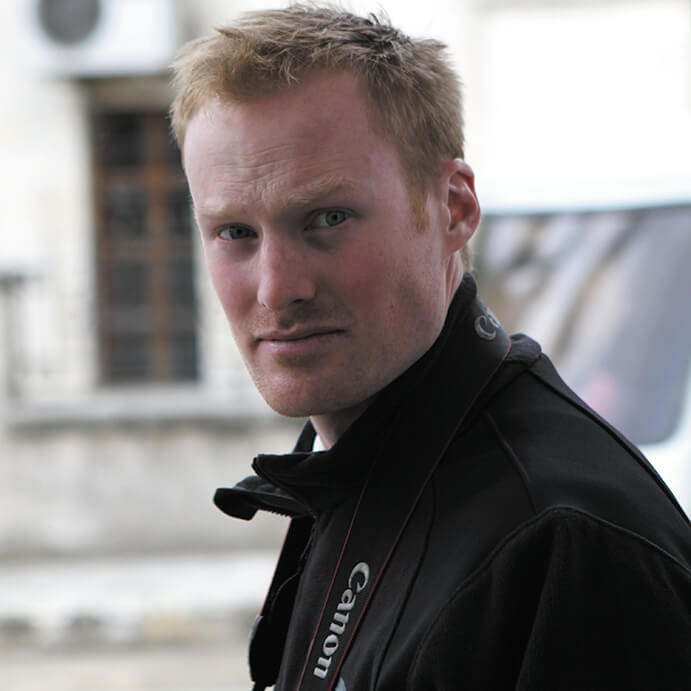 Documenting the COVID-19 Pandemic
(Capturing an unfolding news story as it happened)
Rick Findler is an award-winning photojournalist who has covered some of the most dangerous news stories of the last 10 years, from the Libyan Civil War to the rise and fall of ISIS. 
As 2020 progressed, Rick found himself documenting the COVID-19 pandemic as he watched it grow into the largest news story of a generation. As the evolving story unfolded on his doorstep, Rick made sure he was there to record history. His images of the desolate London streets and emotive pictures of the Intensive Care Units of The Royal Blackburn Hospital were (and still are) widely published across all UK national newspapers. 
In this talk hear him discuss the importance of keeping people informed as the nation was put under strict lockdown. Listen to details of how the press cover such stories and how the informative pictures go from his camera to ending up in the newspaper the next day. And more importantly, hear him talk about the difficulties, morals and ethics of documenting personal stories of those that have been affected, as well as touching on the importance of personal safety against an invisible killer. 
Rick's talk offers a unique insight into the documenting and recording of a story which we all still find ourselves in.