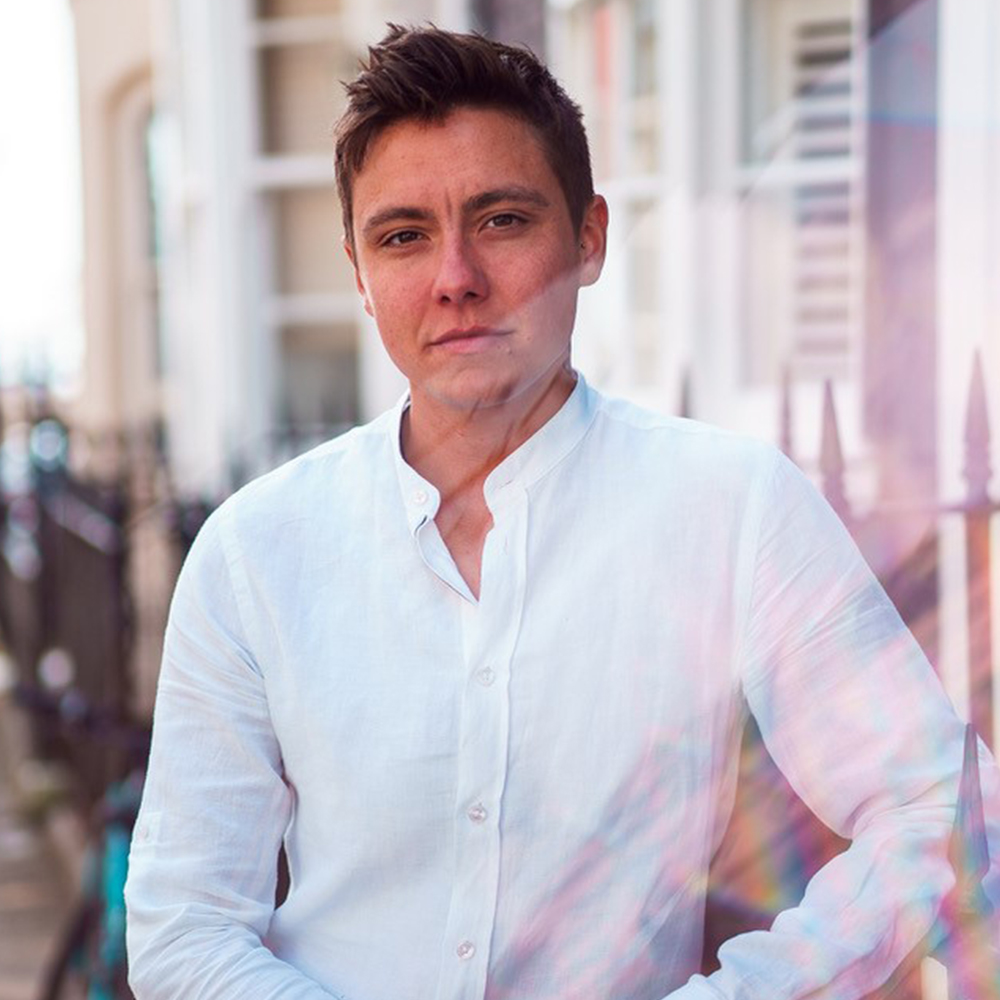 (A journey of self-discovery into the world of gender diversity)
Living as a trans, non-binary person in the United Kingdom, Jude is passionate about sharing their journey to help educate the general public. Jude shares their story very openly, from childhood through to the discovery of their gender identity in adulthood. They offer plenty of insight and self-awareness, talking about gender diversity in a very effective and informative way.
Jude focuses on pinpointing key moments during their upbringing where they began to develop internalised shame. By moulding themselves to what they thought was 'socially acceptable', they became detached from their reality, growing up in the cage of denial.
"I experienced homophobic and transphobic bullying at school, and unfortunately there was little understanding and support from family, friends and teaching staff" 
Trans youth in the UK are facing many difficulties, and their lives don't seem to be getting any easier when it comes to discussions concerning what Jude considers is 'vital access to healthcare'. Jude provides many key findings when it comes to research into the mental health and alarmingly high statistics of depression, anxiety, self-harm and suicide among trans youth.
They run through the policies and legislation that outline certain requirements to meet equality standards so that all children are supported and treated adequately and fairly during their time at school.
With an attitude of honesty and openness, Jude has a unique way of communicating with audiences. They challenge myths and perceptions in order to tackle stigma.
"Some are too afraid to ask from fear of getting it wrong, so this is an opportunity to ask those un-answered questions" 
Jude offers practical suggestions to tackle discrimination, bullying, micro-aggressions and unconscious bias. They encourage avenues of communication, including how to address people with the correct pronouns, as well as signposting further support to teaching staff. Jude hopes to champion inclusivity in Britain's schools and pave the way for the equality of trans youth in the United Kingdom.
Jude is a speaker, LGBTQIA+ awareness trainer, social campaigner and freelance writer. Recently featured in Cosmopolitan UK, they are a regular contributor to BBC Radio on the subject of trans inclusivity, and talk very openly about their experiences. They are an advocate for trans equality in the UK. Jude was a guest on the major podcast series 'Out with Suzi Ruffell', one of the Guardian's 'Pick of the Week' podcasts during the COVID19 lockdown, where they featured alongside award winning celebrities and spokespeople for the LGBTQIA+ community. Jude is the creator and a presenter on Instagram Live Stream Series 'Beyond' interviewing international trans role models, musicians, athletes, TV and movie stars who are paving the way for trans inclusiveness in Hollywood.
A driven advocate for LGBTQIA+ representation and inclusion Jude Guaitamacchi is renowned for their passions as a speaker, consultant and campaigner. Paving the way for trans and non-binary representation throughout the media industry, Jude is famed as the first non-binary person to represent Harrods as an ongoing face for H Beauty. They embarked on their career 10 years ago representing The Amy Winehouse Foundation in schools across the country. Since, they have forged a successful public speaking career working with schools business and brands worldwide. As a highly sought-after speaker Jude offers a range of education packages ranging from 3 hour intensive LGBTQIA+ & Gender Diversity Awareness & Inclusion training, workshops, panel talks, and one hour lunch and learns. As an expert in the field Jude not only draws on their own experience but they also offer up-to-date information as it relates to current findings and data, terminology, legislation, policy and best practice. Jude has been featured in a range of publications including Vogue Italia, Forbes, Cosmopolitan to name a few.
Accolades:
Jude was listed no.48 on the Guardian's supplement Pride Power List in 2023.
They were awarded as Highly Commended as an Influencer & Campaigner at The Bank of London Rainbow Honours 2023.
They were formerly been invited to speak to MPs in The House of Lords.
They delivered the TEDx talk Beyond Social Conditioning to Rediscover Yourself – the first TEDx talk on the subject.
Delivered gender diversity training internationally to the Soho House group, Deloitte, Allianz, Sony, Superdrug, Dr Martens and River Island.