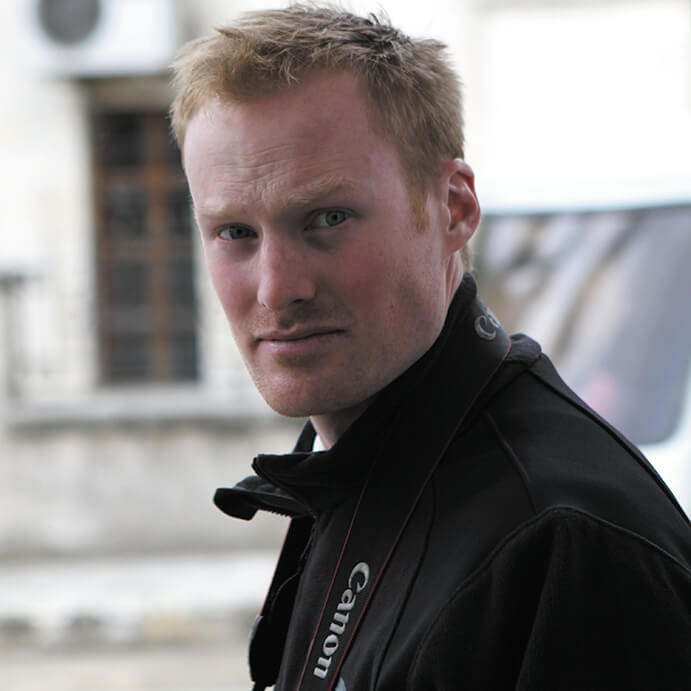 (Conflict Photography from the Front Line)
'Picturing War' provides pupils with the opportunity to see and hear the real life experiences of war photographer Rick Findler. 
Rick has a particular interest in conflict photography and this has taken him to war torn areas including Northern Iraq, Libya and Syria among many others. At the end of 2019, Rick spent two months in Hong Kong taking pictures of the pro-democracy movement. You will have seen his images frequently published in The Guardian and The Telegraph to name a few. As well as this, one of his outstanding images from Hong Kong was awarded the People's Choice Award at The British Photography Awards earlier this year
Often working in extreme conditions, dodging bullets and running from mortar fire, Rick's talk offers an extremely exciting, rewarding and sometimes violent insight into what is really happening in the world whilst opening people's eyes to the difficulties and risks war photographers and journalists go through on a daily basis.
This hard hitting talk is one that will engage pupils of all ages and is ideal as part of your Citizenship curriculum. It gives young people the opportunity to consider a wide range of political, social, ethical and moral issues, and allows them to form their own opinion of global events. It will also be of interest to pupils studying a variety of subjects including photography, history, politics and journalism.
Educated at Wellington College, Rick has been working as a news and press photographer for almost 10 years. His award-winning pictures have been published across the world, including publications such as The Guardian, The Times and The Wall Street Journal.